I feel like I should make some sort of effort to be in bed and asleep before two in the morning at least once this week. Bloody exhausted. I don't know what my beef is lately. I'm not able to get into any kind of routine. Well, I have. But it's a bad one. Need a good one. I keep promising myself 'next week…' But I don't know what the likelihood is of me actually adhering to whatever rules I enforce on myself. But I will make a good effort next week. Promise.

I've been listening to music on shuffle a lot lately and really enjoying the variety. This isn't like me, letting the computer or the mp3 player decide what I ought to listen to. But there you go. Sort of like relenting some control. Which is sometimes very nice. (At the moment: Vampire Weekend.)

Went to Cork today to see A Doll's House. It was such a lovely day. It was exciting and intriguing to see how other people would interpret what was essentially our Transition Year and essentially our play. I thought that the acting was brilliant and that delightful Nora Helmer didn't annoy me at all. I really did feel sorry for her and I felt sorry for Torvald too (my peculiarly male on-stage counterpart). The acting really did convey the completely dysfunctional relationship between the two and it made me see both of them in a different way than I had when we were in the throes of our version nearly two years ago. Maybe that's me growing up as well, being able to understand relationships that little bit more.
It was slightly bizarre for us watching the scenes on stage because, for a while, those characters had been an extension of ourselves. I was Torvald Helmer, like. Teresa was Nora. She just was. She was ditzy and deceitful and loyal to her husband. For the first half an hour or so of the day, Lisa Lambe was not Nora Helmer; she was some imposter in Teresa's place. But I warmed to her blonde little porcelain face eventually and she really did do a wonderful job. She was no Teresa Phelan, but she brought something to the table.
Gahh, I'm too tired for further (crappy) dissection of the play, but suffice it to say it was great.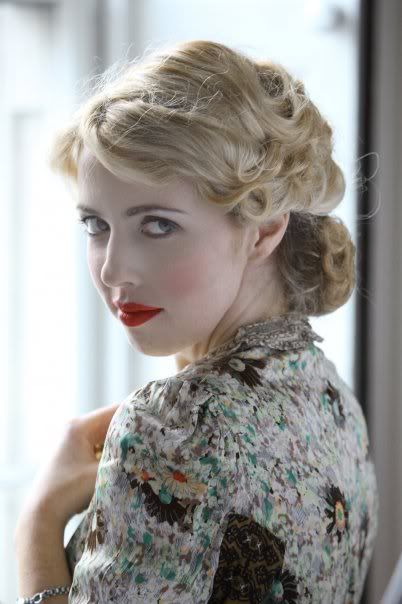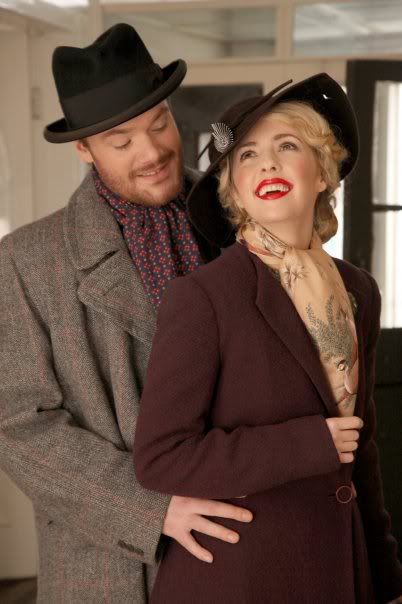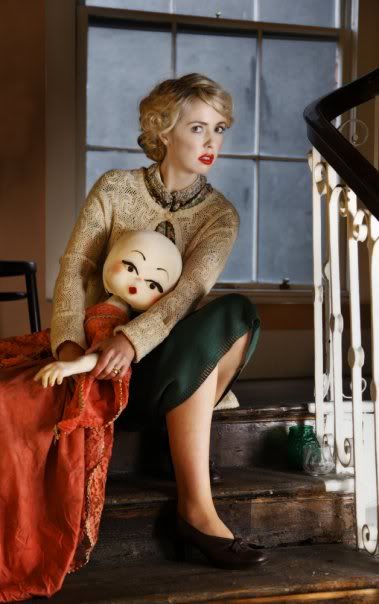 Also;
Penneys in Cork is pretty much the finest institution I've ever had the honour to step inside. Gold beret, fancy scarf (for a none-too-shabby one yo-yo) and a 50c yellow belt each for me and Kate. That was my lunch money spent. But Tayto crisps and chicken sandwiches on the bus made it all okay and very much worth it.
And:
Fintan O'Mahony is such a cutie. Today was nice because it was just our class. Fintan's English class. It was, I don't know, like we were bonding. And look at him at the end: it was 'a pleasure' to bring us off for the day. He loves us, he really does.