Dinner (which was disgusting but sort of edible and, at the very least, fuel), homework (fair enough, it was only the easy bits, but certainly better than nothing), shower (brief but beautiful. Oh, I love the smell of that sea shower gel. Mmm.), tea and birthday cake,
Whose Line is it Anyway?
and a two hour nap. Fucking amazing.
Wide awake now, however, and in bed watching Jack Dee on telly. I've seen this episode a minimum of 7,546 times. I spent my entire summer watching Dave and Comedy Central (previously Paramount. Whatever happened to that?): I know most of Jack Dee's material by rote. Does this mean that I have no life? Had a horribly unproductive summer? Or does this mean that I am the coolest person in the world ever? Hmm.
She's basically hilarious: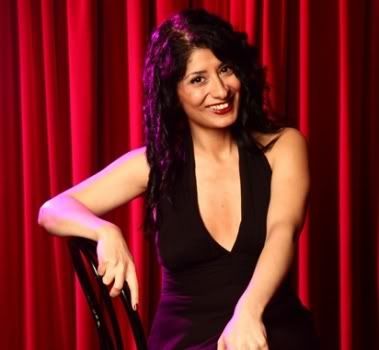 Watch her:
Tomorrow should be good. Hopefully. Ya know when you plan things to go swimmingly? They don't. I'm expecting drama of some description. Hopefully not. I haven't the heart for it.
Still dreaming about that amazing dress that doesn't exist. I think I'd actually kill for it.
The roof of my mouth is in ribbons. Not at all impressed. Would love some salt now. Hmm.
I'm incredibly unhealthy but other unhealthy people freak the shit out of me. Sorry, but they do. What a hypocrite I am.
I basically want to hear all the niceties now. But I'm like that. I need reassurance. Trust is a strange idea.
This whole anniversary of my birth thing makes me wonder...
Happy birthday, Wayne & Lauren also. (: